LOUIS VUITTON HISTORY | FROM HUMBLE BEGINNINGS
Read Time:
3 Minute, 47 Second
Louis Vuitton History
Since the early nineteenth century, the name Louis Vuitton has been a beacon of decadent craftsmanship in the luxury goods industry. The famous monogram is one of the most recognizable in the world, and while many have tried to duplicate it, it stands on its own as a symbol of opulence.
What may come as a surprise to some is how the famous luxury brand rose from its humble beginnings in luggage to the leading luxury luggage, handbag, and fashion brand it is today.
Humble beginnings
Born in 1821 to a milliner and her farmer husband, Louis Vuitton learned the value of hard work from an early age. When he was sixteen, Vuitton decided to set out on his own to create his way in the world. He traveled nearly 300 miles (on foot) from eastern France to Paris, where he sought an apprenticeship with a local box maker named Monsieur Marechal. A visionary, even in his teen years, Vuitton saw an opportunity to introduce sturdier travel pieces to an industrialized world that traveled more frequently and across longer distances.
The signature monogram is born
In 1854, after earning respect for his work as a craftsman box maker, Vuitton opened his first shop on Rue Neuve des Capucines, where he started his career as a luggage maker. Four years later, he designed the first Louis Vuitton steamer trunk. He soon discovered that the trunk's rounded top was inconvenient to stow and took up too much space. He developed a flat trunk that not only repelled water but was also easy to stack.
Over the next few decades, he introduced his signature monogram, and the legendary brand began to take flight. He soon moved his family to the city of Asniere, where he hired a team of employees to build his designs. By 1900, he had over one hundred employees and doubled that number less than fifteen years later.
Exploring new patterns and features
As his success grew, Vuitton began to play with unique textures and designs. Starting first with the iconic striped pattern, he continued to develop what's still known today as the Damier print in 1888. Each design was hand-painted to prevent counterfeiting by would-be competitors. In 1886, Vuitton's son Georges invented and later patented the world's first "unpickable" lock for the trunks.
The passing of a legend
In 1892, Louis Vuitton passed away at the age of seventy. His son Georges would carry on the family name and business, becoming the new head of the brand. As an honor to his father's memory, Georges developed the signature LV monogram and expanded it to the various products in the brand. It soon became an iconic status symbol for the European elite. The luxury house even created a custom bag for fashion icon Gabrielle Chanel. Georges died in 1936, passing the business on to his son Gaston-Louis Vuitton.
Louis Vuitton in the 20th century
In 1990, Yves Carcelle became president of the house and began to infiltrate the fashion industry with new iterations on Vuitton classics. In 1996, the brand commemorated its 100th anniversary of the Damier print with a limited-edition collection known as the Centenaire Collection. In 1997, Marc Jacobs joined the house as the first creative director. He designed a ready-to-wear line, along with the Monogram Vernis handbags. Stephen Sprouse collaborated with Jacobs on a collection of chic, graffiti-covered designs that are still some of the most collectible bags today.
Growth in the 21st century
In 2013, Marc Jacobs left the brand to focus on his own growing business. Nicolas Ghesquière was appointed as the new Artistic Director for women's fashion and expanded the product line to include the edgy designs that appeal to a new generation of buyers. In 2018, Virgil Abloh assumed the role of Creative Director for the men's line and introduced new pieces that continue to reinvent one of the world's most beloved luxury brands.
It's not often that a fashion house reinvents itself over the centuries as Louis Vuitton has. Time and time again, they have proven that there is one thing the world can count on–the creativity and innovation within Louis Vuitton will always transcend the years to delight fashion lovers from across the globe.
The Louis Vuitton Graceful MM beautifully represents the LV pattern.
Click Here to shop Louis Vuitton Graceful MM & More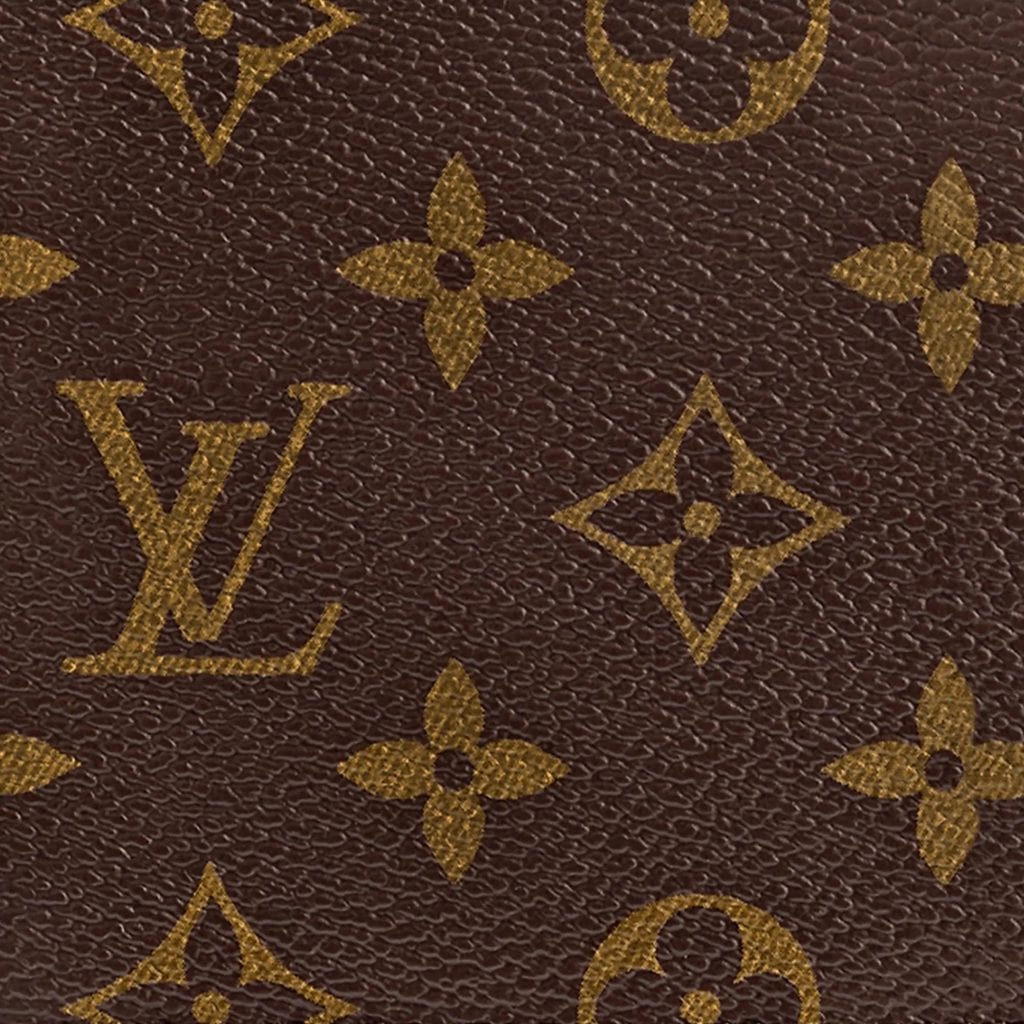 The History Of Louis Vuitton will continue to live on.