Louis Vuitton Stephen Sprouse Beginnings
The Louis Vuitton Stephen Sprouse collection was first introduced for spring/summer 2001, featuring an insanely cool reimagined monogram print. LV fans immediately fell in love with the monogram graffiti created by Sprouse and Marc Jacobs. The dynamic duo's partnership was a hit, and in 2009 Jacobs once again partnered with the artist posthumously, paying homage to Sprouse with a collection of products adorned with beautiful, vibrant roses.
Based on a sketch of a rose that Sprouse first drew when working with Jacobs on the first collaboration, the result was a beautifully poetic tribute to Stephen Sprouse himself, who died of cancer in 2004.
The Roses collection features some of the rarest and most sought-after Louis Vuitton bags of our time, unlike the brand's Multicolore Monogram bags, which were an equally as coveted collaboration with Takashi Murakami, the Roses collection never appeared dated or overplayed. The beautiful, coveted bags still solicit sales that are way beyond market value, over 10 years after the collection's release, cementing this collaboration as one of the brand's best.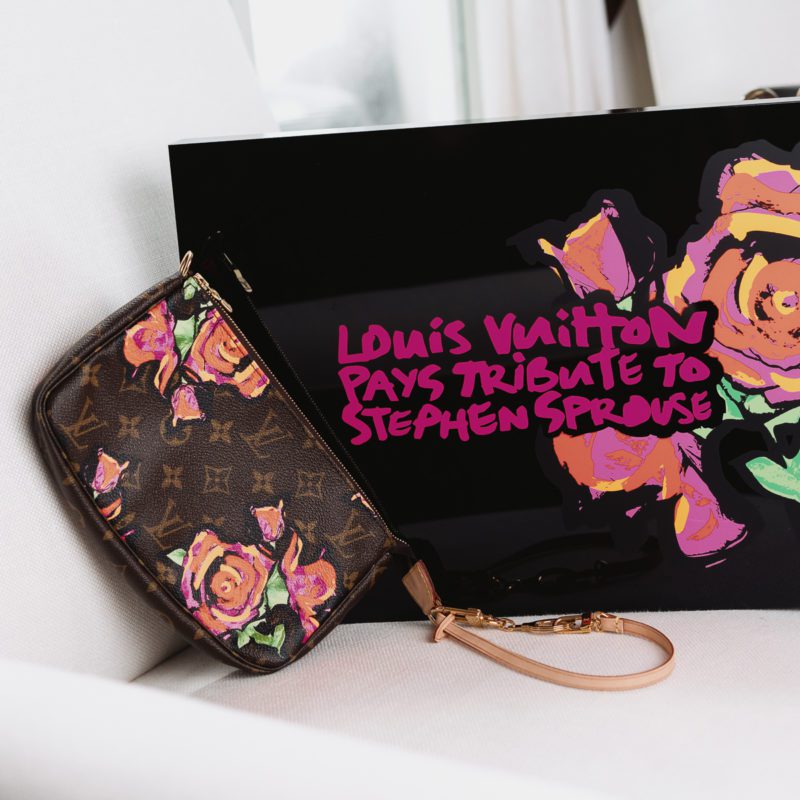 Click here to shop our entire Louis Vuitton Collection!